There are two ways to preview the content which you want to display on your digital signage.
Content Manager Web Preview
To see how your work will display on your devices before deployment, you can preview your sign within the Content Manager Web application. Select the device (represented by a blue icon) and then click the preview button as shown in the example below.

The advantage of using preview in CMW is that the preview is streamed and shows the transitions between content items.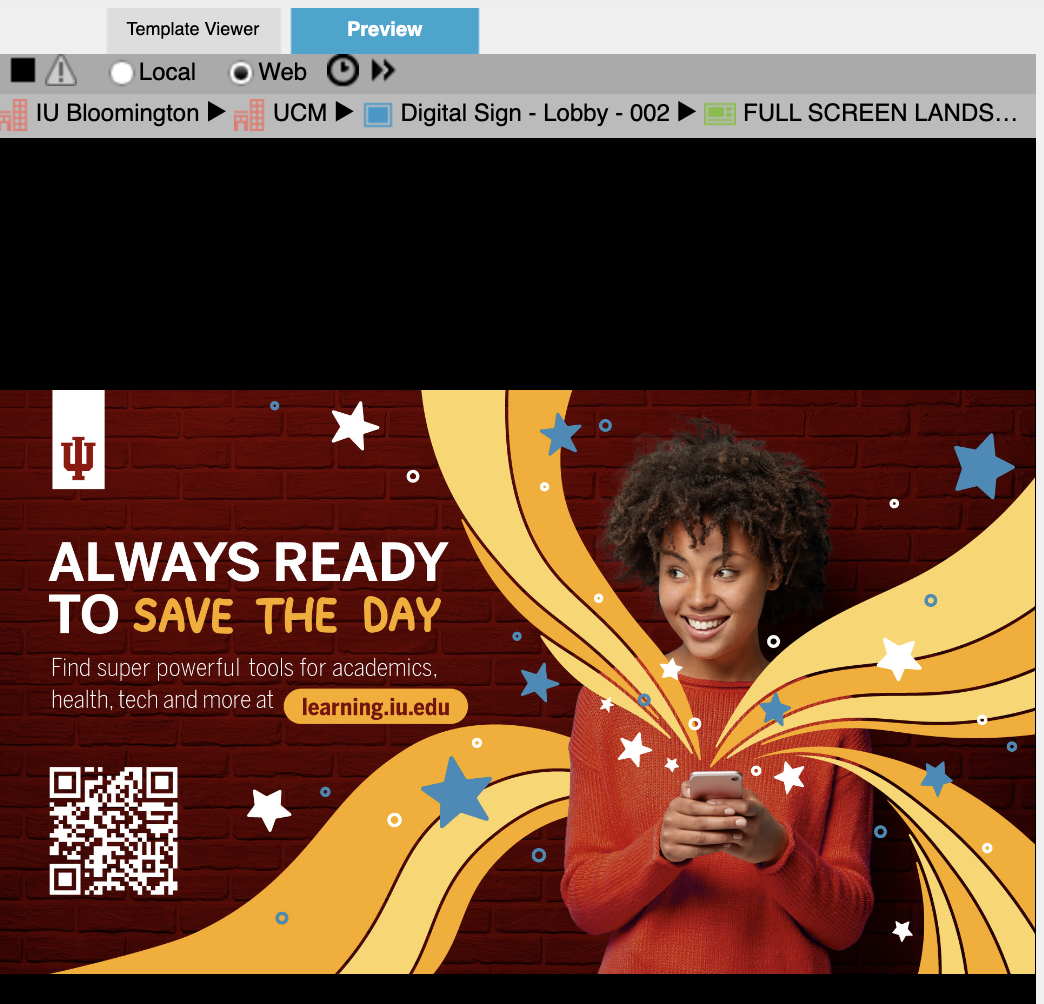 This preview however is rendered in the software and is not actually on your device. The best way to confirm your device is showing the results of your work is to go the Devices panel in the Cloud console.
Cloud Devices Snapshot
Log into the Cloud console and navigate to the Devices panel. To see a snapshot of what is displaying on the device, click on it's name. You may get a fresh snapshot every few seconds by clicking on the Refresh button in the lower left of the screen.