Add maps to wayfinding content
Step 1
In the Content Library, right click in your department's content category folder and select New Content in this Category 'Category Name'.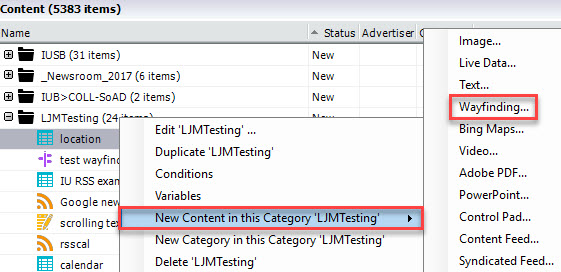 Step 2
Wayfinding Properties opens. Enter a Name.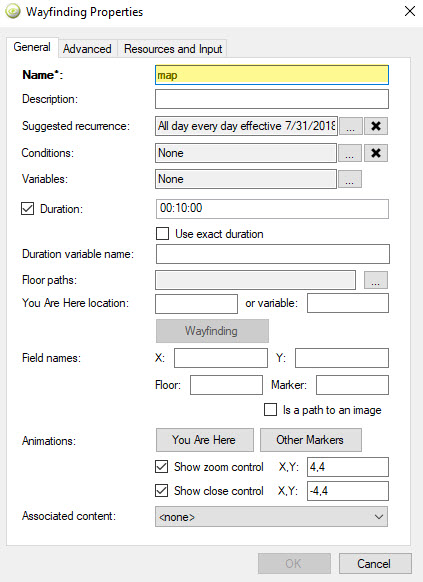 Step 3
Go to Floor Paths: and click on the ellipsis button.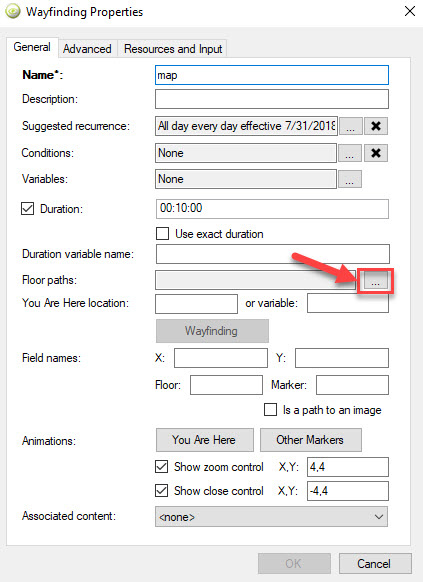 Step 4
Dynamic URL will open. Click on the ellipsis to add the map.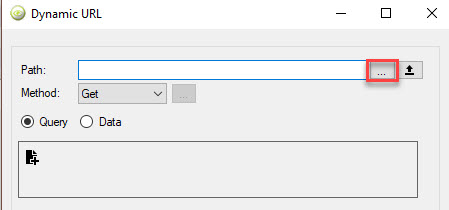 Step 5
Floor Paths opens. Click Add to add a map. You may add multiple maps if you have multiple floors. Click OK when finished.
Note: If you have multiple floors, add your maps in order of lowest floor to highest floor.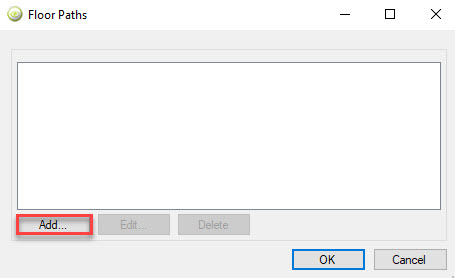 Step 6
After adding the maps, create the You Are Here beacon. Click Wayfinding on the Properties page.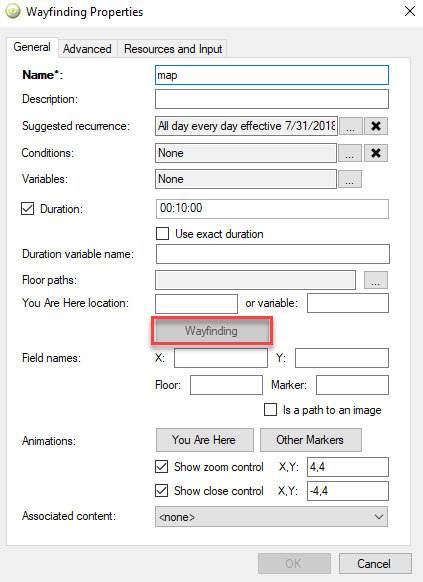 Step 7
On the floor map, move the crosshairs to the location where you want the You Are Here beacon to display. On the bottom left-hand corner of the map, copy the coordinates of the location. Click OK to close the wayfinding map.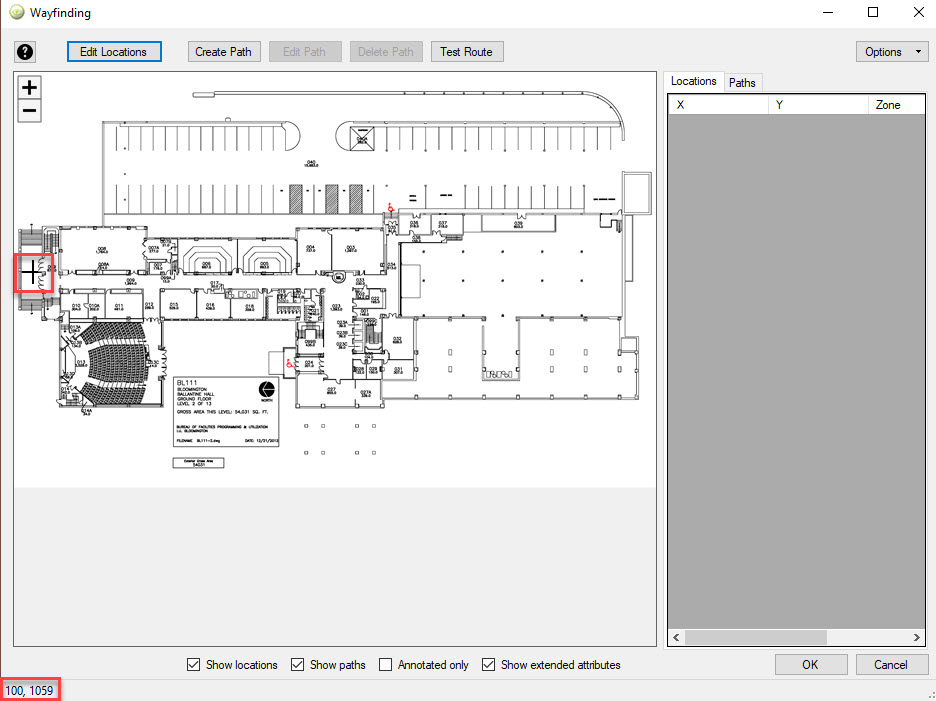 Step 8
In Wayfinding Properties, go to the You Are Here Location: field and enter the coordinates from Step 7.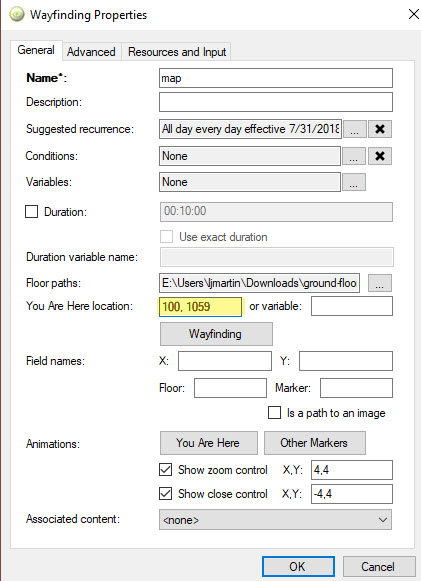 Step 9
To check the beacon, click Wayfinding. There should be an animated You Are Here beacon in the coordinates entered from the map.