Repositories are used in Content Manager Web to house your content and template assets. Repositories are located below the Network Overview.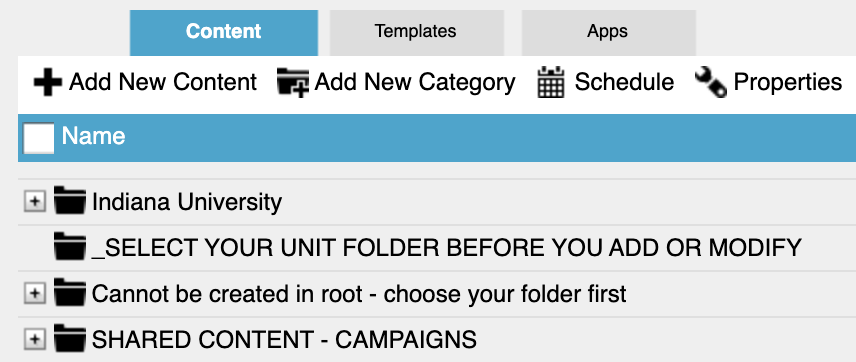 Categories
In Content Manager Web, repository categories are used to organize your content and templates using folders and sub-folders. 
To avoid permissions errors, select your unit's repository folder so that it is highlighted before attempting to add or modify any assets within.
To create a content or template category:
Select your department's category from the Content Library (if creating a content category) or the Template Library (if creating a template category). Click

 

.

In the "Properties" box, give the category a descriptive name. Click

 

. The new content or template category will display in the content list.
Add new content or template
To create a new repository asset in Content Manager Web, select your repository folder first and do one of the following:
Click the

 

Add New Content

 

button.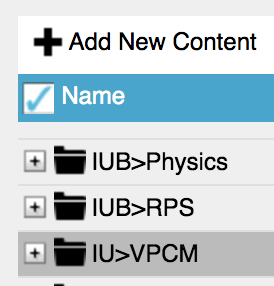 Right-click the repository and choose

 

Add New Content.