In Content Manager Web, you use the Network Overview and Timeline to manage, schedule, and preview your digital signs.
Add locations, signs, templates, regions, and playlists on the left. The timeline shows the scheduling of templates and content at specified times.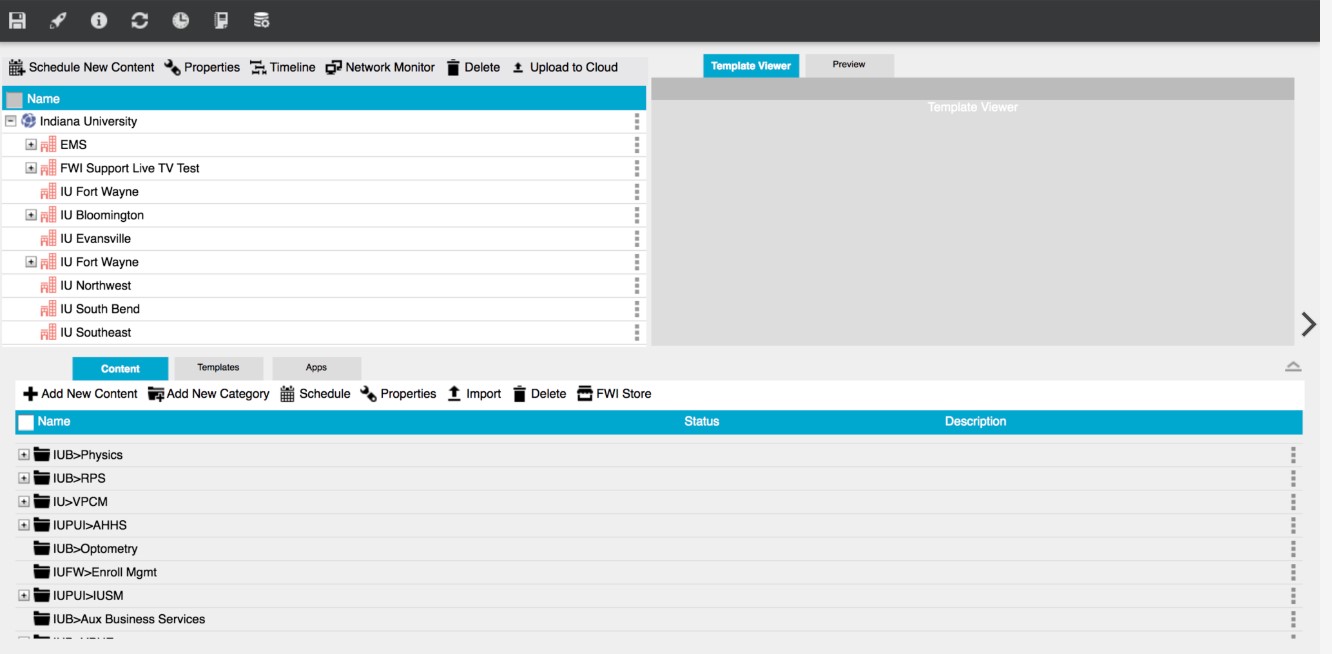 In the Network Overview, items are organized in the same manner as a folder tree. The red building icon represents the Location of the digital sign. The location will be, at a minimum, the building where a sign is located, and you can also specify more locations within the building (such as first floor or basement).

Each blue rectangle represents a digital sign; the orientation of each rectangle represents either the vertical or horizontal orientation of that sign. Each location may have multiple signs.


The green icons represent

 

Templates. Each digital sign must have at least one.


The Template Viewer displays the template layout with the a low-resolution rendering for each region.